I am 'The Networking Coach'
So, what makes me qualified to make such a bold statement?

I'm Tony Allwood, I run a web design and marketing company in Hamilton, New Zealand. I joined my first networking group just three days after setting up my first business. Since then (January 2000) my experiences and observations of the practical application of "word of mouth" marketing, business networking and being an active member of various networking groups, inspired me to write a day to day guide on how to become an active and effective networker.

I noticed that too many times I was aware of what I should be doing to help my colleagues and find referrals for them, but my pace of life was dictating what I was able to do. I decided it was time to take control so I created a simple to use, day by day networking marketing manual, for my own use.

The advice I create and distribute is squarely aimed at small business There are no grand theories or actions that would take millions of dollars to implement. It is advice you can use today to make yourself more referable and so that you can find more referrals for others.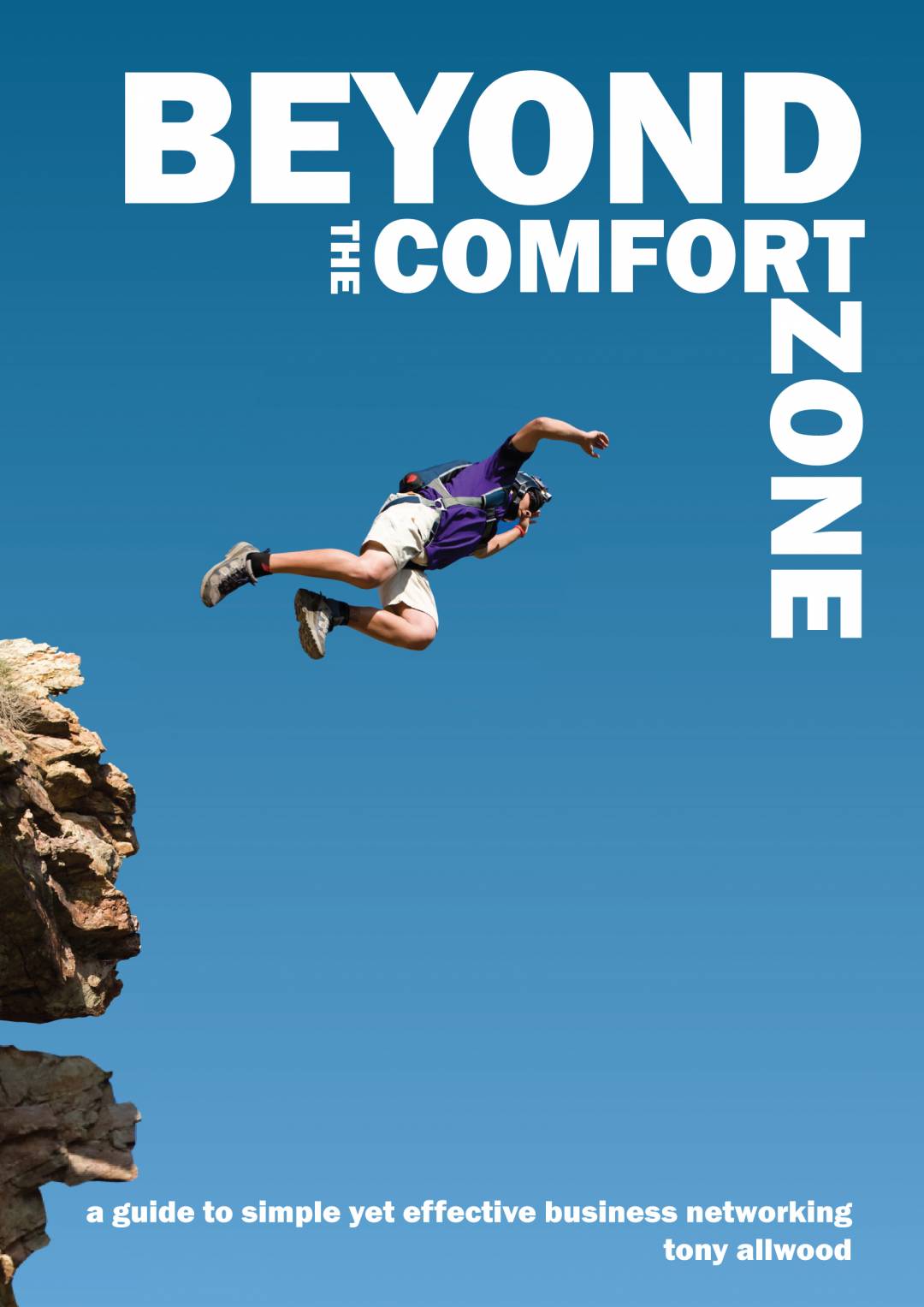 Beyond my comfort zone - Always!
The original book 'Beyond The Comfort Zone' was filled with ideas, activities and exercises to allow readers to become more effective networkers. From ideas on attracting more visitors to your networking group through to how to deal with referrals that miss the mark, the book gave common sense guidance, based on years of experience.

I wrote this book to help myself refocus my own efforts at business networking. I knew what I should have been doing, but found it hard to focus on what to do next. I knew I needed something to help me in a step by step way, so I wrote my own "self written, self help book".

However despite being liked and complimented by readers, I received feedback that some found it hard to implement the ideas as there were so many facets to being an effective networker.

As a result the book has evolved and changed over the years and as I add more modules and ideas I have created this site to share my knowledge and experiences.

The courses on this site are delivered in weekly modules to allow you to understand and implement the building blocks of effective networking in a staged and sustainable way.

I am still running my website design and marketing company and still attend two business networking groups every week.